As a revolutionary way to connect, manage, and control your vehicle; Ford SYNC Connect is a built-in technology powered by the fast AT&T 4G LTE mobile network. Owners of Ford vehicles equipped with Ford SYNC Connect can interact with their vehicles through the FordPass mobile app on smartphones.
Together, the Ford SYNC technology and FordPass App can save you time and add a new level of convenience to your life.
What Can Ford SYNC Connect Do?
Have you ever forgotten where you parked your car? Did you get locked out? Is it cold outside and you want to warm your vehicle? No problem at all! FordPass and SYNC Connect can help.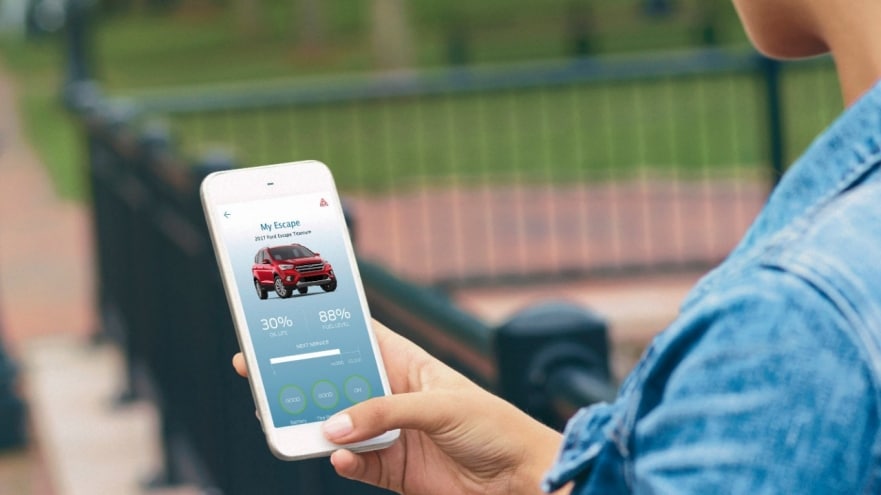 Ford SYNC allows you to easily and effortlessly integrate your vehicle into your lifestyle. With SYNC Connect, you'll be able to:
Remotely unlock and lock your vehicle
Start your vehicle remotely
Schedule a future start: Let's say you need to leave your home at 10:00 a.m., you can program the vehicle for a remote start at 9:50 a.m. Then, you can ease into a warm, running vehicle and drive away without missing a beat.
Discover your vehicle location by viewing where it's parked on a map
Ford SYNC Connect can provide Vehicle Health Alerts directly to your phone.
What's the Ford Pass App?
When it comes to managing your vehicle, there's an app for that! And the FordPass App streamlines what used to require several different apps into one convenient solution. This innovative one-stop mobility app allows you to breeze through your day smarter, easier, and better than ever before.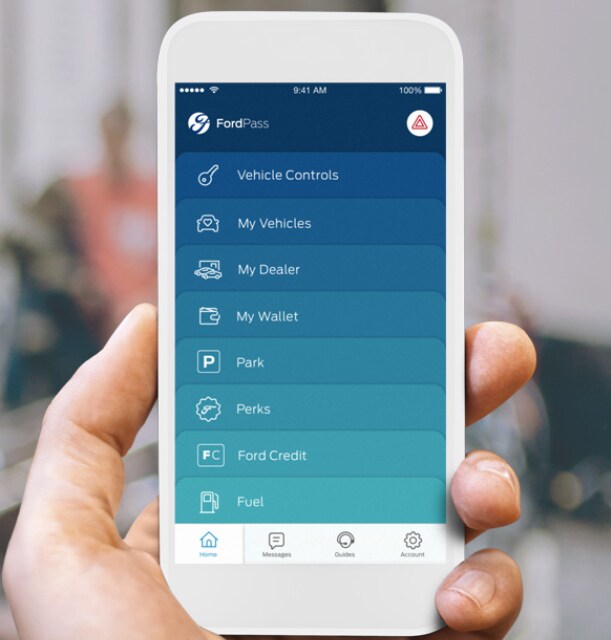 Find & Pay for Parking Before You Go
With FordPass Park, you can easily search for available parking before you get there. Taking it one step farther, you can pay and reserve parking from the FordPass app or online. Simply search for parking with the calendar icon, select it, and book your parking in advance.
Maintaining Your Vehicle Has Never Been Easier
Whether you can't recall when it's time for an oil change or your engine temperature is increasing while your brother is out using your vehicle, Ford Pass will keep you in the know. You will even learn the severity of the issue and simple steps you can take to resolve it.
Either enter your VIN manually or scan the VIN bar code to add your vehicle equipped with the SYNC Connect system to the FordPass App.
Inside of the app, navigate over to the Vehicle Controls and choose "Activate SYNC Connect" icon.
Start your vehicle and select "Allow" once the pop-up appears on your Ford's touchscreen display.
Contact Franklin's Spring Creek Ford to Experience SYNC Connect
Who would've thought that Ford's most powerful engine could fit in the palm of your hand? With the new Ford SYNC Connect and FordPass app, you can control your vehicle in remote ways you've never imagined. While we can tell you about it, Ford SYNC Connect is simply something you have to experience.




Give a Franklin's Spring Creek Ford expert a call at 229-758-3351 or complete our

online contact form

.