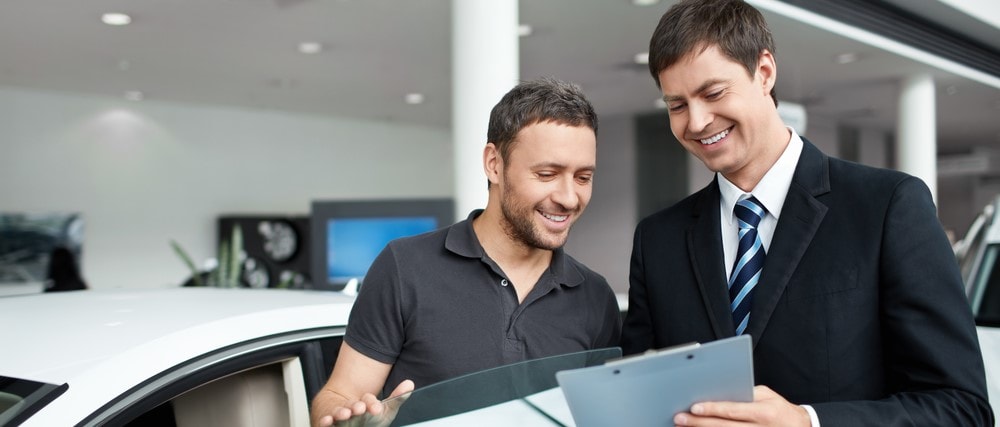 How is your credit? There are many factors that lead into your credit score and paying bills on time is one of them. Keeping your credit score high is important for all sorts of things-loans, apartment applications, and some job applications are just a few examples of what requires a high credit score. It may seem daunting to try and keep your score steady in today's economy, when so many financial factors are at play. However, you can better control your credit with a new car, truck, or SUV. How? Read on to find out!  
Paying Bills on Time
Showing that you're responsible with your debt is step number one to keeping a high credit score. Keeping balances low and paying on time is one of the best things you can do! That's why purchasing a new vehicle can help with this. A new car can give you another opportunity to pay a bill on time and holding the balance at a minimum can increase your score. Paying on time can easily start to build your credit history.  
Don't Forget About Loans!
When buying a vehicle, there's a good chance you'll be looking at loans, either from a financing company or your bank. Loans can also affect your credit. In order to obtain a loan, there's going to be a hard pull on your credit to determine whether or not your credit history will allow you to qualify for a loan. This can temporarily lower your score, but the end result is worth it. The minor hit to your score will be recovered in no time with timely payments on your loans. This is yet another simple way to increase your credit.  
Showing Responsible Habits
Paying on time might not always raise your score as quickly as you might have hoped. That's why you can always pay more than the minimum on your bills. This shows incredibly responsible credit habits, which will increase your score! This is particularly easy for car loans and car payments, as you will have already budgeted for them. Your car payment should be as low as possible, which will make paying on time a breeze.  
Get Help Financing from Franklin's Spring Creek Ford in Colquitt, GA
At Franklin's Spring Creek Ford, we offer financial guidance to help you purchase your dream car, regardless of your credit. If you're still unsure if your credit will improve by buying a new car, ask our financial experts and see what we can do for you.   
If you're looking to buy a new car, there's no better dealership than Franklin's Spring Creek Ford! Our 5-promise model ensures that our customers will always be satisfied. We offer 24-hour test drives for your guaranteed satisfaction, we'll help you find the best deals, we'll give you a loaner vehicle, and we'll do it all with a no-hassle buying experience. We promise that you'll love working with Franklin's Spring Creek Ford in Colquitt, GA!