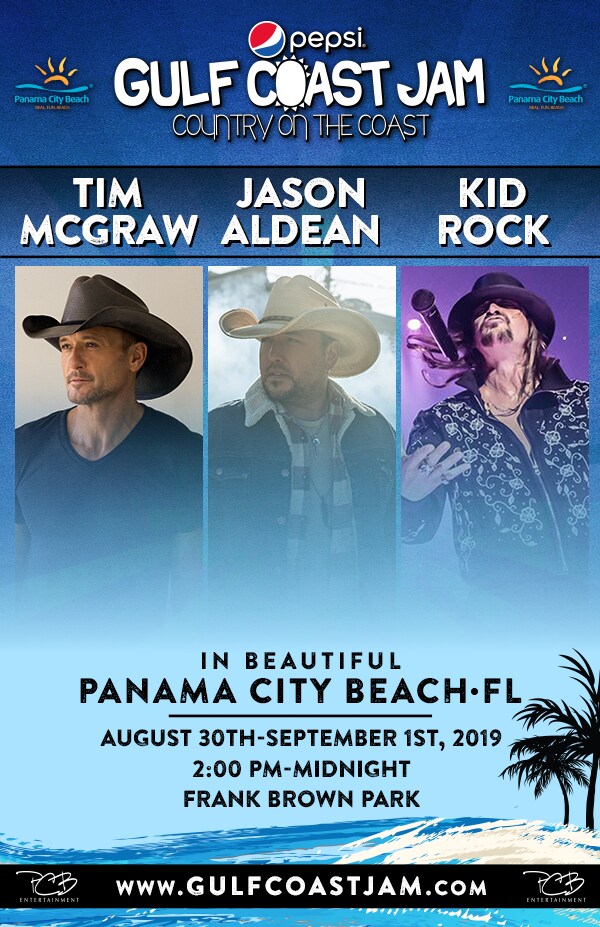 We're proud to be sponsoring the upcoming Gulf Coast Jam in Panama City, FL! This HUGE country concert features larger-than-life stars: Tim McGraw, Jason Aldean, and Motor City's own Kid Rock! You'd be hard-pressed to find another event where you can witness transcendent performances from some of country music's biggest artists while your toes comb through the pearly white sand of Panama City Beach.

You can punch your ticket to this idyllic setting FOR FREE by paying a visit to your friends down at Franklin's Spring Creek Ford! We will be raffling off tickets to the Gulf Coast Jam every Friday through August. If you stop into our dealership for a test drive or service, you'll earn 3 entries for the raffle. Want even better odds? Customers who purchase a vehicle will get a whopping 5 entries in the raffle!
For our grand finale raffle, one lucky winner will earn a once-in-a-lifetime VIP experience for Gulf Coast Jam! This exclusive package includes VIP tickets and overnight accommodations in a luxury condo! Again, you can enter for a chance to win this dream weekend by stopping into Franklin's Spring Creek Ford to test drive a vehicle, service your current vehicle, or purchase a new vehicle. Fans of Ford and country music won't want to miss out on this one-of-a-kind opportunity!    
To learn more about the lineup and details for this exciting event, visit the Gulf Coast Jam website.