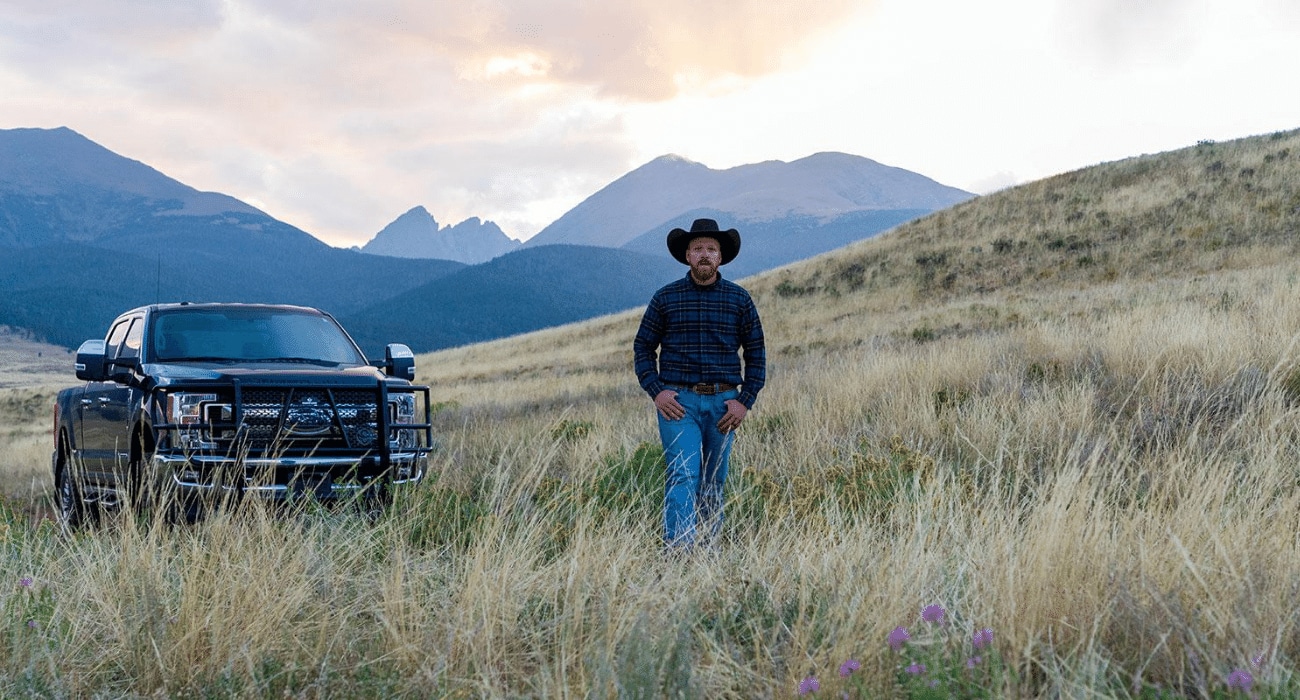 Get away from the big cities and you start to notice more pickups on the road. The pickup truck is the vehicle of choice out where folks live closer to the land, where making a living more often involves actually toting, hauling, and moving stuff around than just shuffling paper all day. Those pickup trucks work every bit as hard as the folks who drive and ride in 'em, and both the trucks and what they carry -- human and otherwise -- deserve an extra measure of protection from all the hazards out there. 
And that's why Franklin's Spring Creek Ford in Colquitt, Georgia -- where we sell a lot of pickup trucks! -- is proud to carry the Ranch Hand line of heavy-duty work accessories for trucks. All Ranch Hand products are American-made in Shiner, Texas, are the standard of the industry, and are "Built to take a Hit." We're happy to professionally install Ranch Hand accessories on your new Ford truck, on any make of pre-owned truck we sell, or any truck you already own-whether it's just one truck or a fleet.
Ranch Hand Grille Guards and Bumpers
The most noticeable Ranch Hand products are the grille guards and front and rear bumpers, each designed to fit your specific make and model. They come in the Legend series -- the original and still the most popular heavy-duty grille guard available, offering unmatched protection -- as well as the Midnight, Sport, and Summit series. Each of these offer different styles and applications with lighter weight, but still provide strength, durability, superior quality, great looks and serious protection.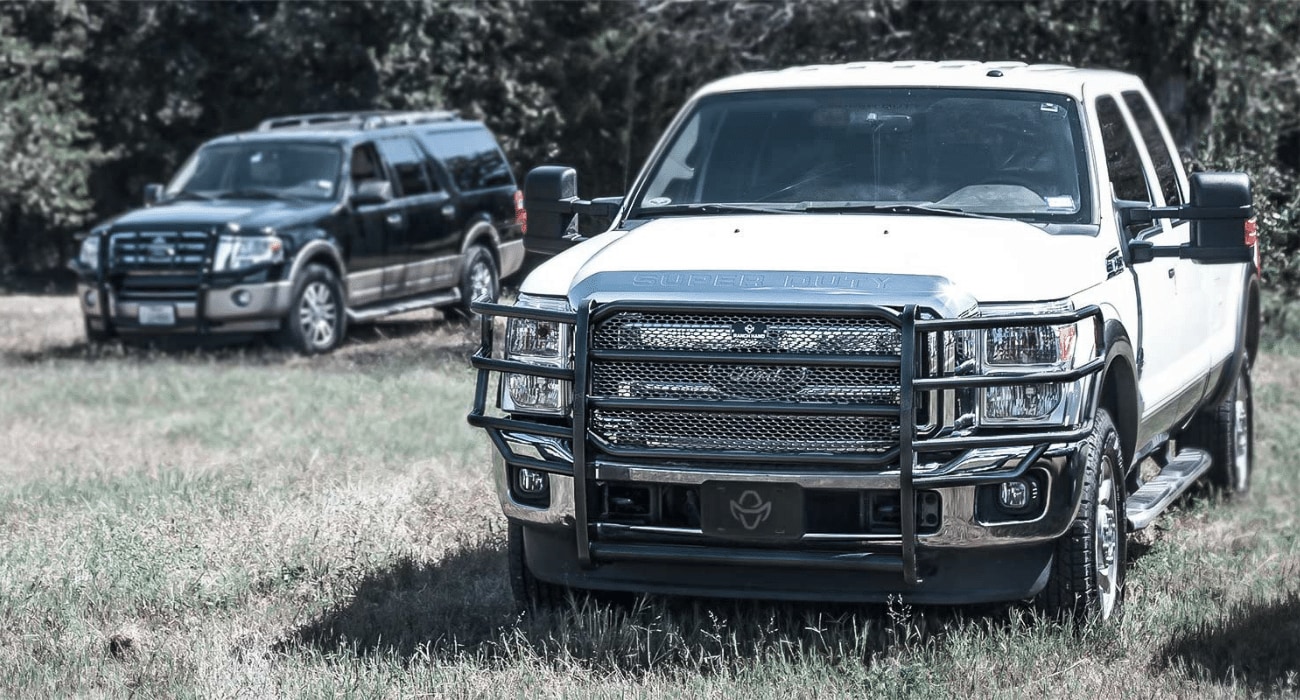 Ranch Hand Products Set the Standard
Don't be fooled by products from our so-called competitors. They may look as tough and well-made as Ranch Hand products, but they don't measure up -- whether literally, in the thickness of metal used -- or in the quality of design, manufacture, fit and finish. For example, the powder coat finish on Ranch Hand products is the thickest in the industry!
Ranch Hand Testimonials
You don't have to look very far to find someone who has learned, firsthand, the value of a Ranch Hand bumper or grille guard. Just ask around, or check out the Ranch Hand website, which is full of testimonials from folks who hit a deer at highway speed, or were rear-ended, or who were otherwise spared death or injury and extensive damage to their vehicle by a Ranch Hand accessory. These worthy add-ons pay for themselves many times over.
Get Your Ranch Hand Accessories in Colquitt, GA
You'll love the look of your truck outfitted with Ranch Hand accessories, and you'll love knowing that your truck -- and everybody who rides in it -- has that extra level of protection. Contact Franklin's Spring Creek Ford today and we'll see that you get it!